The 2022 Morgan Stanley Compensation Report is Here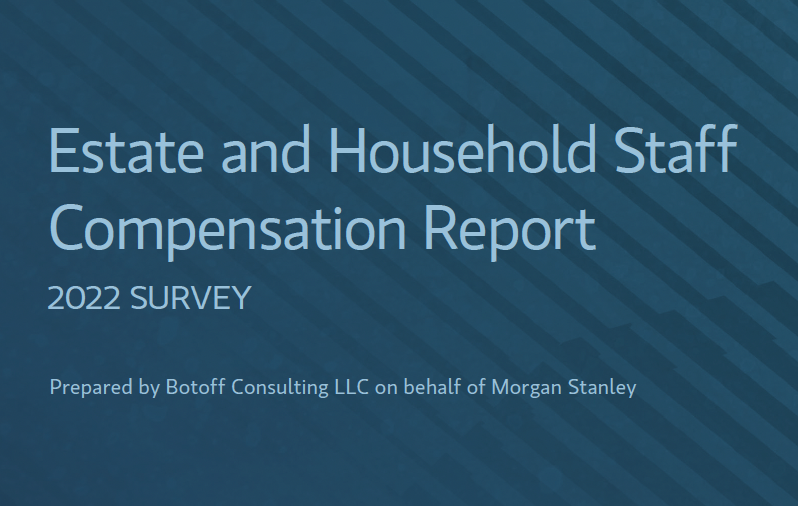 As a job seeker in the estate and household staffing industry, it is essential to have a solid understanding of industry standards for compensation. That is why we are excited to share a recent report done by global financial services firm, Morgan Stanley, examining estate and household staff compensation. It's a must-read for anyone interested in pursuing staffing jobs nationally.
By understanding these trends, job seekers can better negotiate their salaries and benefits packages, ensuring that they receive fair compensation for their skills and experience. Private staffing is a highly specialized industry, and compensation can vary widely depending on the employer, location, and job requirements. The 2022 Morgan Stanley Report provides job seekers with a comprehensive overview of compensation trends in the industry, enabling them to make informed decisions about their job search. Additionally, the report includes insights into the impact of the COVID-19 pandemic on the industry and how it has affected compensation.
This insightful report provides valuable insights regarding current salaries, benefits, and industry trends you should know about. Whether you're interested in becoming a personal chef, estate manager, or housekeeper, make sure you understand what you should be earning. Don't miss out on this essential resource. As well as some resources of our own!
---
Interested in working with Private Staff Group to find your next dream job? Contact us today and we can find a job that fits you.